You will go home: Magoha issues a stark warning to teachers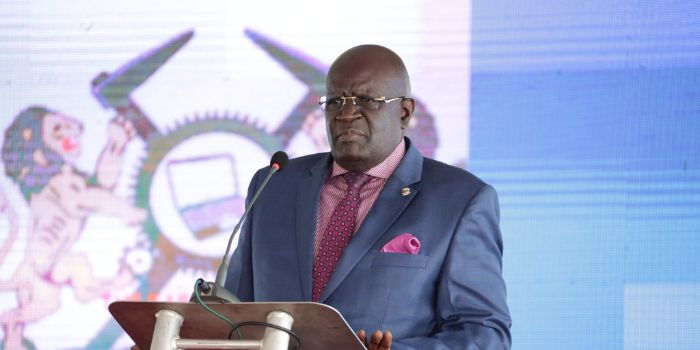 Education Cabinet Secretary George Magoha has warned teachers and Department of Education staff against getting involved in politics during the school term.
Speaking in Kisii County on Friday, Magoha warned teachers against disrupting learning by engaging in open political discussions or attending political events to the detriment of their duties.
According to Magoha, teachers are not allowed to openly announce the political parties or candidates they support, nor are they allowed to campaign or participate in political rallies.
Cabinet Secretary for Education, George Magoha.
Twitter
"I'm not going to sit and watch my staff and my teachers join what I call dumb partisan politics. It has to stop because kids don't have political parties.
"I would like those who are tempted to continue supporting parties privately. Do not openly display who you support. My party is the children's party," Magoha said.
Magoha's warning comes in the context of a circular from the Teachers Service Commission which warned teachers against engaging in politics.
The strongly worded circular prohibited teachers from participating or engaging in the affairs of any political parties. The TSC acted after receiving a letter from the Ethics and Anti-Corruption Commission (EACC).
"In accordance with the spirit of national values ​​and good governance under the constitution, which includes impartiality and political neutrality, it is vital that all employees refrain from taking part in political engagements," he said. declared TSC in the circular.
"The Commission further draws your attention to the fact that any of its employees who are currently holding office or engaging in political activities are in violation of the law and may be subject to disciplinary action."
In the past, teachers have been used as party agents to represent candidates in polls while others have acted as campaign agents.
In particular, teachers' unions have tended to openly declare their support for their preferred candidates in previous elections.
But earlier in the week, TSC branded another circular allegedly issued to headteachers banning teachers from taking voting duties in August as bogus.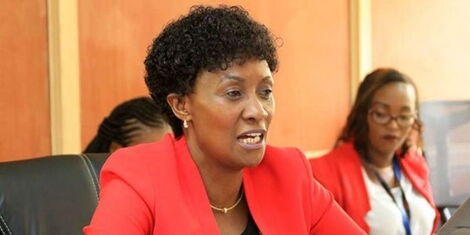 An image of Nancy Macharia, CEO of TSC.
CST
The TSC insisted that the circular and statement did not emanate from it even as the electorate prepares to hold interviews for poll clerks and presiding officers ahead of the elections.
The circular said TSC was blocking guardians from taking August 9 voting positions with the Independent Electoral and Boundaries Commission (IEBC).