Senate panel to investigate 2022 ballot issues – Imee Marcos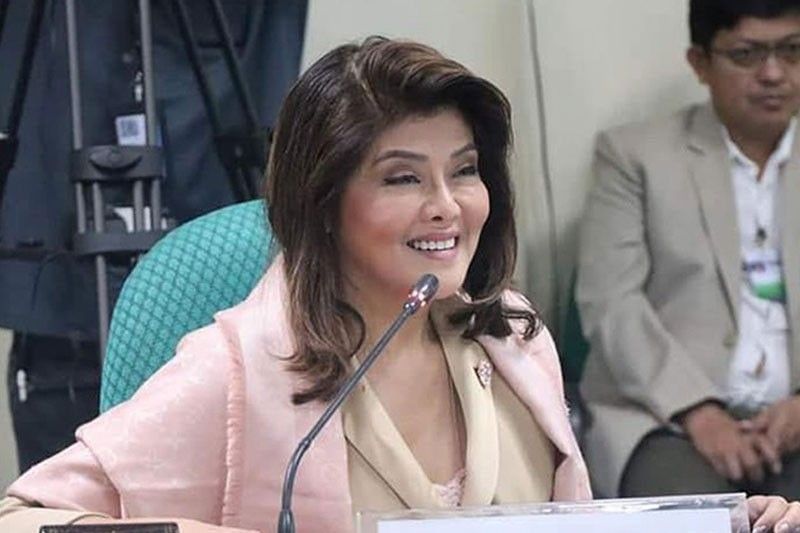 MANILA, Philippines — The Senate Committee on Electoral Reforms will hold a public hearing tomorrow to consider issues raised in the May 9 election as a way forward, Senator Imee Marcos said over the weekend.
Marcos listed such issues as malfunctioning vote counting machines (VCMs), which were first used in 2010; health protocols; and the concerns of tribal groups, the elderly and people with disabilities, among others.
She said the hearing would also help the government and the Electoral Commission (Comelec) prepare for the barangay and Sangguniang Kabataan elections scheduled for December 5, 2022 as well as the midterm elections in 2025.
"These (faulty VCM, concerns of tribal groups, elderly people and people with disabilities) are the issue to be discussed moving forward," Marcos said in a mix of English and Filipino during his interview. on dzBB radio station yesterday.
She said there was a need to have a hybrid voting system in order to give political parties or politicians concrete evidence in case they resorted to election protests.
Believing that hard evidence generates public confidence in the electoral process, the senator said hybrid voting would only require an extra step to allow parties to count votes manually and not rely entirely on automated counting.
She said other highly developed and wealthy countries like Australia, Singapore and Austria are also adopting manual vote counting.
Marcos said another issue to be discussed at Tuesday's hearing is expanded early voting, as different sectors complained about their inability to vote.
Although there were allegations of irregularities in the elections, she pointed out that the Parish Pastoral Council for Responsible Voting, the National Movement of Citizens for Free Elections and Comelec agree that all of these issues relate to votes that would not significantly change the final result.
"From our end, to help the legislation, what we can do to move forward (is) clarify the budget, (address) the concerns about VCM that shouldn't be used in the 2025 polls," Marcos said.
As for the postponement of barangay elections to December 5, the Senate will discuss concerns that barangay officials are set to be re-elected, with the new president taking office on June 30.
She noted that barangay elections have already been postponed twice and SK officials have all aged beyond their terms.
The senator said legislation should be considered to tackle vote buying, which under current law was difficult to prosecute.
"It's really hard (to prosecute those involved in vote buying). It's still important to look at that, they said buying votes was done through GCash, that's not fair. It's not fair to those who don't have money. It should be the best man for the job, not the richest man for the job," Marcos said.