Former Prime Minister Tony Abbott speaks about Indian democracy at the Center for Independent Studies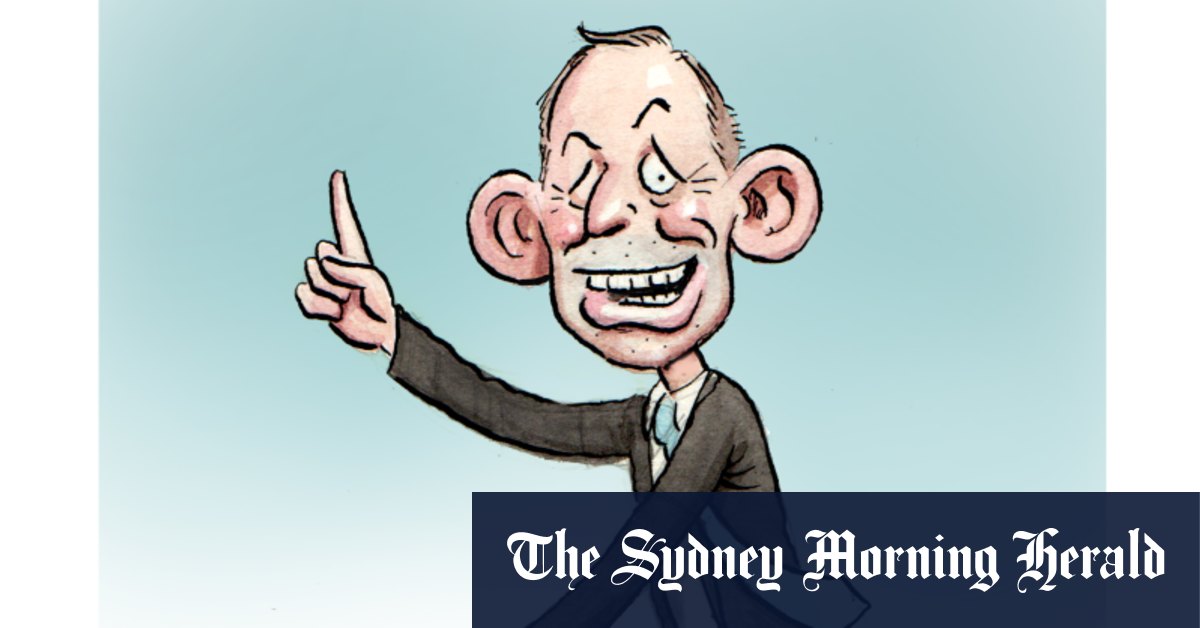 A few top doctors, some of whom want a royal commission in authority, have fought back – again. melbourne pediatrician Andrew Watkins told the Medical Journal of Australia he was "particularly angry" at AHPRA's "ridiculous" stance.
Former AMA President and former temporary MP for Wentworth Doctor Kerryn Phelps was a bit more measured in her criticism, but she said doctors need to be able to speak freely and publicly, and that outspoken medical professionals have a huge role to play in managing the COVID-19 pandemic .
One wonders when the federal Minister of Health Mark Butler might decide to deploy a peacekeeping force.
Bullied Australian Broadcasting
The ABC has kept its promise to appoint an ombudsman to head its editorial complaints unit: member of the Australian Communications and Media Authority Fiona Cameron received the green light.
Cameron's appointment was announced in a lengthy press release outlining his credentials. But while the statement briefly mentions her early career work as a policy adviser to the federal government, it fails to mention that the recipient of that advice was the Howard-era communications minister. Richard Alstonone of the ABC's most vocal critics.
Cameron was Alston's chief of staff in the late 1990s. His former boss, who would later accuse the public broadcaster of bias in its coverage of the invasion of Iraq, lost none of his anti -ABC. Recently he published a book titled Their ABCs: Inside Australia's Largest Sheltered Workshopand called star 7:30 a.m. chief political correspondent Laura Tingle "an absolute disgrace".
Given this context, we believe Cameron would be familiar with the handling of complaints.
Also working in Alston's office with Cameron was a young Paul Flecherwho, as communications minister in the Morrison government, pushed the ABC to investigate his complaints, helping to start the process that led to Cameron's appointment.
Maybe someone at Aunty forgot that with the Coalition in opposition, she no longer needs to bend over backwards to appease the Libs and Nats.
Bubble (scuttling) but
The second sitting week of the 47th Parliament still felt a bit like a chaotic return to a new school year. Scott Morrison and Barnabas Joyce made their return to Canberra after missing the first week. Morrison skipped to attend a conference in Tokyo supported by an eccentric Japanese religious leader, while Joyce mourned the death of her father.
At least two MPs lost to Parliament's inevitable COVID-19 cluster: Independents Helen Haines and Kate Chaney were set aside. We're surprised it's not more, given that the bubble was in full swing – lobbyists roaming the building and filling Canberra's worst establishments, not to mention the pointed reluctance of Coalition MPs to wear masks.
During this time, certain former ministerial cabinets quickly discover the ignominy of being propelled into the opposition. CBD learns that the Home Office was busy requisitioning stationery, laptops and other office essentials from staff at Karen Andrewsformer portfolio minister turned shadow, leaving some of his new minions without essential equipment.
Things aren't quite the same when you lose.