As Possible Sites for New Mississippi Bridge Shrink, Two Main Problems Remain | State policy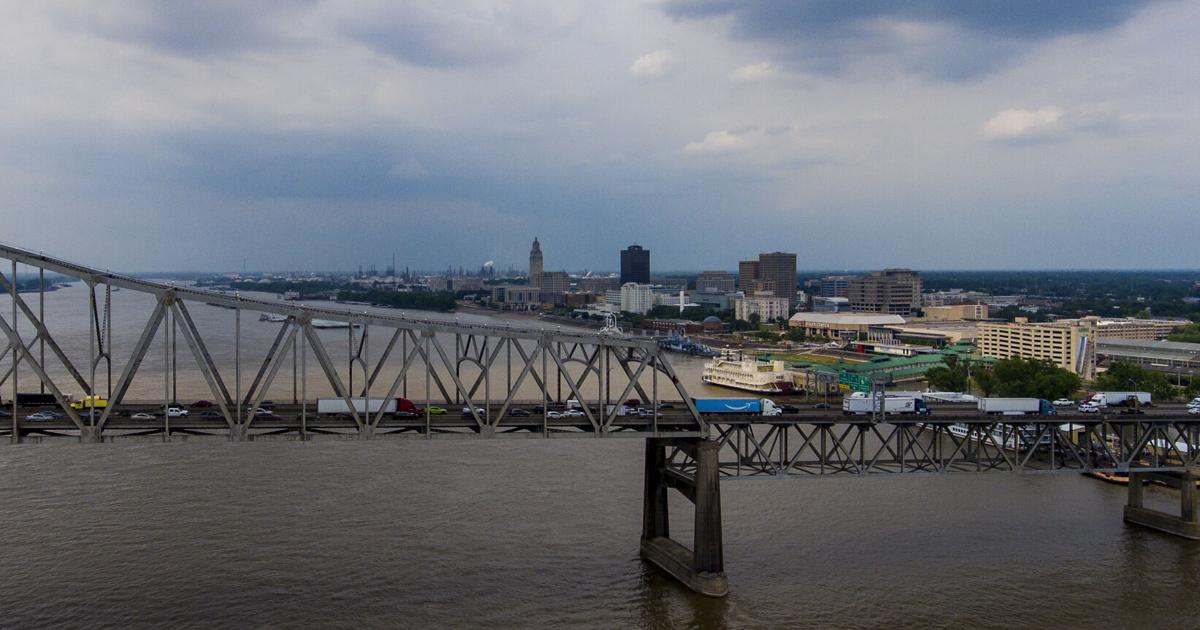 As the state has narrowed the list of possible sites for a new bridge over the Mississippi River in Baton Rouge, two issues top the list of topics bubbling over the $3 billion project.
One is how and when La. 30 – the key connector on the east side – will be upgraded to handle the increased traffic.
The other is how the bridge will affect the historic town of Plaquemine since the three proposed routes would send traffic through or around the town of approximately 6,600 people.
A state panel on May 27 approved three possible locations for the bridge, and all three are in Iberville Parish.
They are just south of Plaquemine to the west and St. Gabriel to the east.
The La.30 upgrade alone will cost more than $1 billion, according to Shawn Wilson, secretary of the state Department of Transportation and Development.
"And we have a limited pot of money," Wilson noted.
Ascension Parish administrative manager John Diez said growth along La. 30 has been so explosive and improvements so late that it makes sense to start work there because the bridge itself even could take 20 years to become a reality.
"This bridge, wherever it is, doesn't work as a regional traffic solution if you don't make improvements to La. 30 and La. 1," Diez said.
Diez said the stretch of road between the Tanger Outlet mall and the Ascension/Iberville parish line generates $500 million in wages, and is just one reason why La. 30 should be considered an asset. of State.
He said that by the end of the year, the corridor could be the site of an additional $20 billion in projects.
Diez said the intersection of La. 30 and La. 73 increased by about 6,000 vehicles, which if lined up would stretch nearly 18 miles.
Wilson said improvements are being made to La. 30, but the state must follow federal rules and timelines for rolling out the project.
Jay Campbell, chair of the seven-state panel that endorsed the three finalists, said the urgency around improvements to La. 30 is legitimate.
"They really need it now, much less if and when a bridge is built and starts to cut traffic on La. 30," said Campbell, who is appointed by Gov. John Bel Edwards to the Capital Area Road and Bridge District.
Other panel members include representatives from the parishes of East Baton Rouge, West Baton Rouge, Iberville and Livingston.
The stretch of La. 30 targeted for improvements is about 12 miles long, according to DOTD officials.
Fred Raiford, director of transportation and drainage for East Baton Rouge Parish, said his parish has set aside $40 million for improvements to La. 30 between Brightside Drive and the East Baton Rouge/Iberville line.
Plaquemine is the common dominant on the west side, and Campbell even asked last month if problems crossing the city could scuttle all three proposed routes.
"I will frankly say that it is not an optimal solution because I think it is going to require considerable infrastructure work," he said.
West Baton Rouge Parish President Riley "Pee Wee" Berthelot expressed his concerns at the May 27 meeting and since.
"I think they'll end up looping around Plaquemine," Berthelot said.
"In my opinion, it is not capable of passing traffic through there. There will be a lot of congestion at peak times."
Iberville Parish President Mitchell Ourso, who considers Berthelot a longtime friend, said he's glad the final three sites are in his parish and Plaquemine will be fine.
"All of a sudden, West Baton Rouge got worried about historic Plaquemine," Ourso said. "Let me worry about that."
Wilson, a state panel member, said driving cars and trucks through or around Plaquemine was not a major concern.
"If the bridge was in West Baton Rouge, we would have the same conversation about West Baton Rouge," he said.
Plaquemine Mayor Ed Reeves welcomes the proposed routes and Plaquemine being a key piece of the puzzle.
"It's a good thing for Plaquemine," he said. "It's going to be good for our economic growth."
Livingston Parish President Layton Ricks played down the impact the bridge will have in his area.
"I'm not sure this will help Livingston Parish, but I want something done," Ricks said.
"And we have a lot of people crossing the Mississippi River bridge on their way to factories and things like that."